Day 30: 42
mermanmovies365: Source: Theater Genre: Historical Drama Starring: Chadwick Boseman, Harrison Ford Summary: The account of how Jackie Robinson came to play Major League baseball. Like this?  Recommendations: Cinderella Man, The Greatest Game Ever Played We're one month in!  Just a reminder to follow my movie-a-day blog if you'd like a barrage of movie titles to check out.
3 tags
3 tags
2 tags
4 tags
A Movie a Day
mermanmovies365: Starting on April 1st, I will attempt to see at least one film a day for a year (with a smattering of TV episodes, mini-series, etc) and share them with people, along with how to find them and perhaps tidbits, recommendations, etc.  I got the idea from Mark Duplass's Twitter #Netflix365 thread, but I want the option of posting pictures and/or more than 160 characters, hence the...
6 tags
4 tags
4 tags
Fahrenheit 451
A special limited edition of Ray Bradbury's Fahrenheit 451 was bound in asbestos board.
6 tags
This is not the type of music I typically enjoy. ...
6 tags
4 tags
5 tags
4 tags
4 tags
"When another person makes you suffer, it is because they suffer deeply within..."
– Thich Nhat Hanh
3 tags
6 tags
6 tags
5 tags
7 tags
5 tags
7 tags
8 tags
4 tags
4 tags
4 tags
4 tags
6 tags
5 tags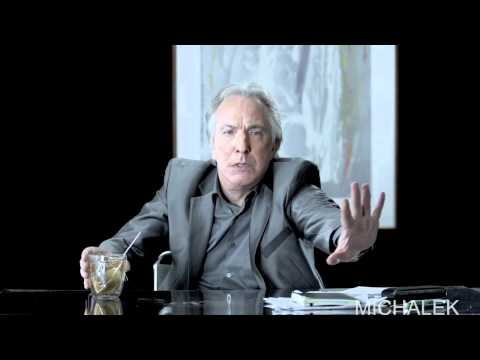 6 tags
5 tags
3 tags
"…When half-gods go, the gods arrive."
– Ralph Waldo Emerson
3 tags
4 tags
5 tags
3 tags
"You get a strange feeling when you're about to leave a place. Like you'll not..."
– Azar Nafisi  (via bourbonpearlsandwildcats)
2 tags
6 tags
Look on the bright side?
Some potentially scary stuff is slowly unfurling in my life right now… but it's given me an idea for a feature film.  I think.  I'm currently trying to storyboard while it's still fresh and raw, and hopefully there's enough there to create something cohesive before more news (good or bad) changes my feelings about the whole thing.
5 tags
"I want to calibrate with nature," she said."
– Nature— Emma Alling (c) 2012 1st Lines No. 3
5 tags
The music from Beasts of the Southern Wild is...
6 tags
5 tags
5 tags
I see.
Tonight I realized I no longer take photographs.  My multitude of cameras has slowly collected dust as I've developed a specific goal-oriented tunnel vision and lost my keenness for observation.  But over the past 24 hours I've re-acquired a desire to plain ol' experience/to get out there and say something.  I want to read.  I want to write.  I want to take photographs.  So...
4 tags
2 tags